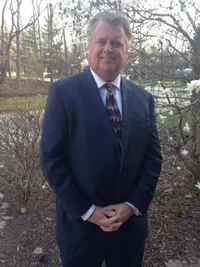 Dr. Michael Perry graduated from Loyola University in 1985. Dr. Perry has been practicing for over 30 years. He has been in his current location for 19 years. Since he began practicing dentistry, Dr. Perry has kept up to date on many continuing educational classes, ensuring that his patients receive the most comprehensive and advanced dental care.
Dr. Perry enjoys playing all racquet sports and golf. He loves being in the outdoors, working in his garden and observing nature. He has a strong sense of curiosity and enjoys to continue learning. He enjoys spending time with his family and his wife Elise.
He strives to be "simply kind to everyone" in these devisive times.